Complemented with our GRAPHIC DESIGN SERVICES, we write, create, implement, manage and monitor communication and marketing plans.
marketing
Advice
Analysis and strategy
market
research
Understanding your target market - better
marketing Communications
Management and implementation
Marton's insights
CONSISTENCY IN YOUR MARKETING APPROACH
Consistency in your marketing approach is an extremely important part of building a brand. People remember things for a long time. Read More
THE POWER OF POSITIONING
Positioning lines are NOT JUST WORDS under a logo. They are the foundations of your business which drive your communications. Read More
REFRESHING YOUR BUSINESS

There comes a time when every business needs to review its market position. Is it that time for you now? Read More

FREE 2 HOUR MARKETING WORKSHOP

Why not meet the MJ Marketing Group and discuss your marketing needs in a FREE workshop session. Read More
Download the MJ Marketing Group Credentials: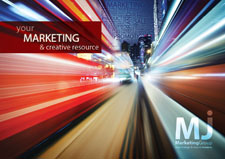 welcome to mj marketing group
MJ Marketing Group is a Sydney based marketing and creative business - a RESOURCE that serves as a valuable extension to any marketing department or company.
We consult and work closely with businesses small and large offering a large range of services including:
• Marketing Planning and workshops
• Marketing and Branding Audits
• Market Research Services
• Graphic Design and Branding
• Outsourced Marketing Management
• Implementation of Marketing Plans
• Writing content and building web sites
• Project and campaign management
We can work with any industry as a consultant to business and write / produce / create and design marketing campaigns.
How may we help you?
why choose MJ Marketing group?
Here are some reasons why you should consider talking to the MJ Marketing Group to handle your marketing and / or creative needs:
EXPERIENCED AND RESOURCEFUL
We have extensive experience and knowledge of advertising, marketing and communications. For over 20 years, the principal Marton Jakab has worked on hundreds of brands B to B and B to C.
FULL SERVICE MARKETING BUSINESS
We cater to the marketing and creative needs of any sized business small or large and can handle any type of project or campaign.
CLIENTS LIKE WORKING WITH US
We are really easy to work with and are flexible in working with our clients. We are hands on and always immerse ourselves in our clients' busines. See what our clients say about us.
COST EFFECTIVE
We are a cost effective way to outsource your marketing and/or graphic design needs. This is because we have low overheads, consult to business with our own "tools of trade" and offer a superior service.